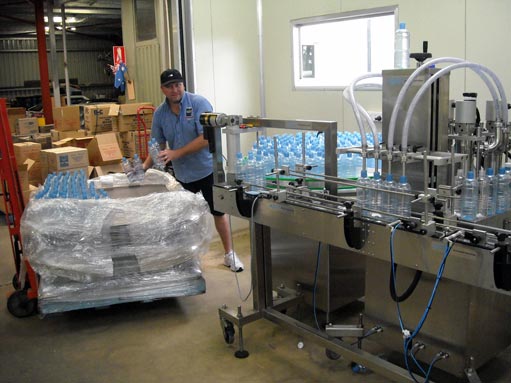 Laing-Peach's Somersby Springs water is supplied in:
15L bottles delivered = $16
11L bottles delivered = $14


600ml Sports or Regular cap bottles (case of 24) - $12.00 (GST free) - Delivery's free


Dispensers - Our new floor standing stylish stainless look or
white refrigerated Aqua Cooler - (Has room temperature and chilled water taps. Australian made with full service backup)
Annual Rental - $100.00 (per year including GST and maintenance)
Outright Purchase - $190.00 (including GST and 12 month warranty)
Ceramic Dispenser - $20.00 (including GST)
Service - Laing-Peach's Somersby Springs water is delivered free to your home/office or work place on an automatic 14 day cycle. No minimum use or "set" contracts. We provide a reminder "Diary" advice envelope each delivery to remind you of your next delivery day.
Payment - How would you like to pay for this? You can leave cash or cheque with your empty bottles each delivery in your Diary envelope or you can EFT transfer funds through your convenient Net Banking. We will supply invoicing if requested.